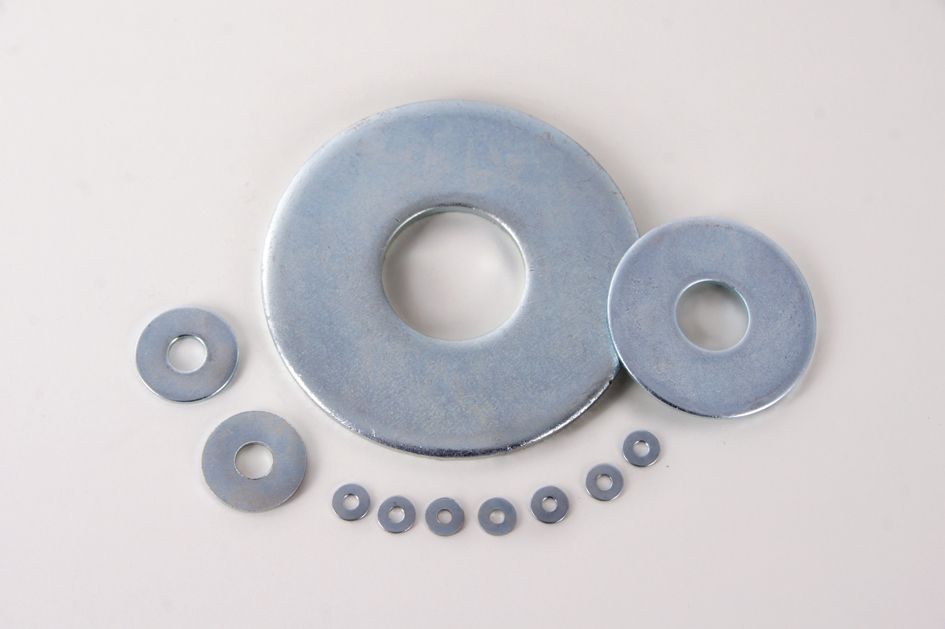 .
Hello welcome to another article of HOW TO?
For similar articles please visit our HOW TO section: CLICK HERE

Washers are used in fastners to make assemblies. Their main purpose is to save the material of the machine which would otherwise damaged due to bolt.

Material:


Generally the material used to manufacture a mild steel washer is mild steel sheet.
The manufacturing process of Mild Steel Washer is very simple to understand.

Recycling of iron ore and so get pure iron.

Addition of 0.2% carbon and some amount of brass in pure iron to make mild steel alloy as raw material.

Rolling of mild steel alloy in to sheet of desire thickness as per required washer thickness.

Making of punching die as per the required internal and external diameter of washer.

 

Feed the mild steel alloy sheet in to punching machine.

As per the use of number of die per stock, equal number of washer would produce.   
Ø
Using magnet  MS washer can easily separate from other waste non-
metallic
material and than in open hearth furnace it melted up to 1600 degree centigrade temperature and removing impurities it is ready to use for another required purpose.
Ø

Mild Steel Washer manufacturing for main machine to use the hydraulic press.
Ø

This type washer to make some properties to have required for the material they have bellowed it
Ø
Washer material is high
durability and high shock absorption capacity.
Ø
Approx time for manufacturing this washer is one and half day from sheet making to production of piece.
For more information to keep visiting the
MECHANICALINFO
HAVE A NICE DAY…