Wouldn't it be nice if everything that you think or visualize can be manufacturing within few hours ? It would surely be Alladin's magic lamp.  The new technology developed could manufacture a product 25X to 100X faster than a current 3D printer. What is this fast manufacturing technology?

A conventional 3D printing machine takes about 9 to 10 hours to generate an required designed model. But the new technology developed can manufacture the 3D model within few minutes or hours. about 25 to 100 times faster than 3D printers.
Check out the below video to know how eiffel tower gets printed out within few 6 to 7 minutes.
So what's difference between these two technologies (3D printing and CLIP Printing) ?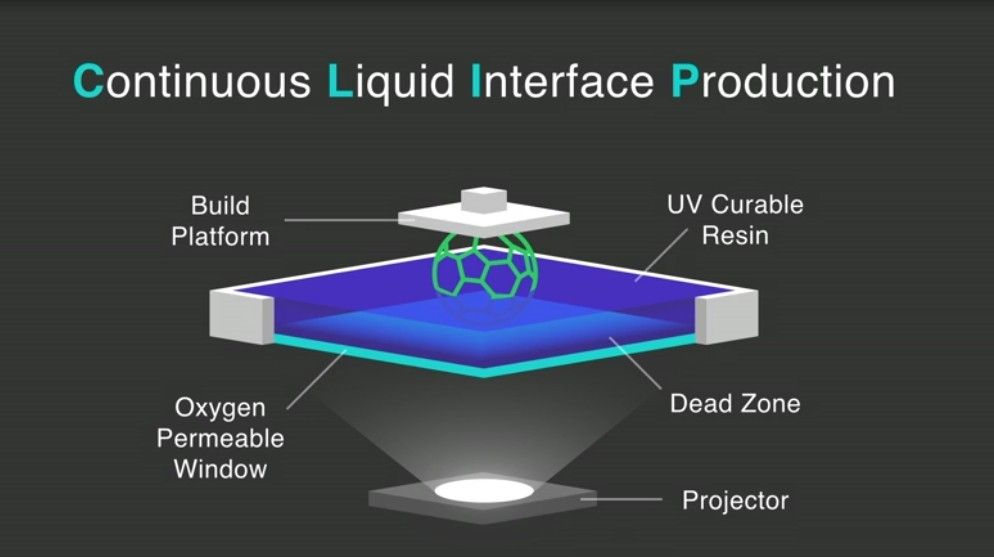 The basic difference is between the process.The 3D printing is basically 2D process into which multiple 2D drawings are layered together using a 3D printer. As the process takes place in such a environment that oxygen is likely to be present. The layer process can cause defects too.
Wheres in Rapid technology harness the availability of light and oxygen which acts as an inhibitor.It acts in such a way that controlling the amount of light and oxygen the speed of the manufacturing gets increased.
The advantage of this technology is that as the part gets formed instantly through liquid, the material properties remain intact throughout.The surface finish also very smooth compared to 3D-printing. The materials manufactured with CLIP have more elasticity.
Here is an amazing TED talk by Joseph DeSimone CLICK HERE to watch it.