Delhi Metro
Recently I had  been to Delhi for official purpose had to visit an industry for inspecting a mould. I was with my collegue. In between we got some spare time to visit Delhi.Previously I had been to Delhi during my visit to attend ASME SPDC at IIT Roorkee.
My colleague was having his first visit to Delhi. So in free time we thought to explore out Delhi in the metro. The best, speedy, green and efficient mode of transportation.It is India's third rapid transport system after Chennai and Kolkata and its known n to be the first modern rapid transport system.
Being a mechanical engineer I was interested in its engineering facts. Now lets look at
Its history and engineering facts about Delhi metro.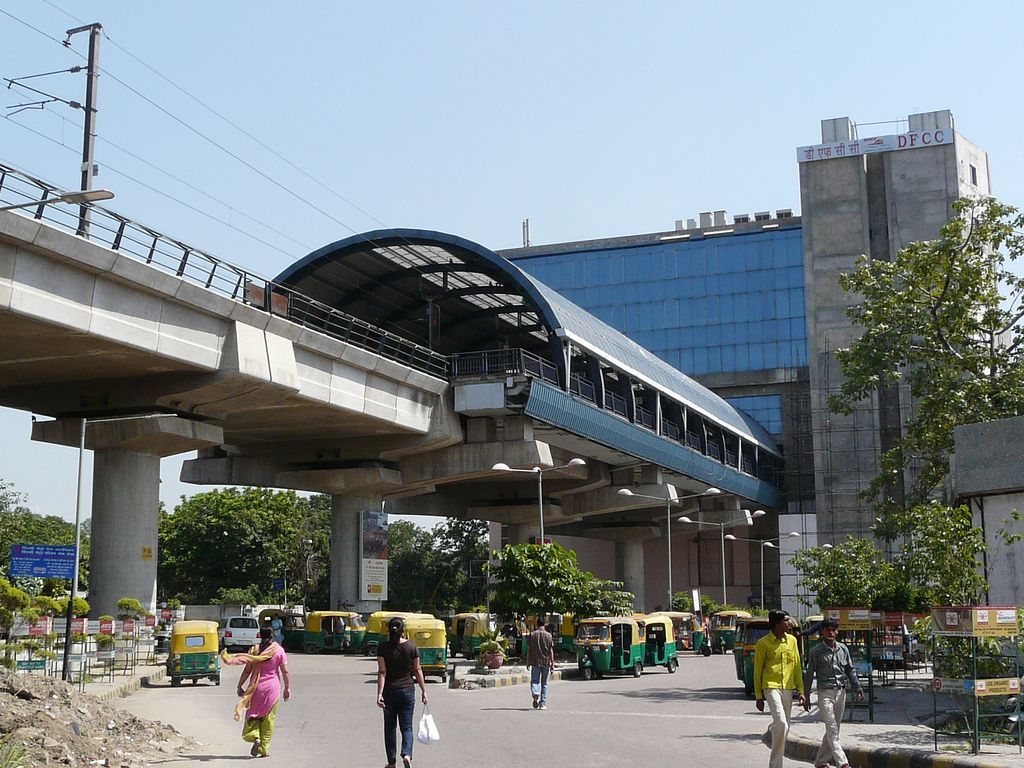 Delhi Metro Station
You would be having a misconception that the Delhi metro is fully built by L & T. But let me tell you that its not fully developed by L & T. The Rail coaches are manufactured by Rotem, Bombardier and the civil construction works of the station is carried out by L & T.
For phase-I the coaches were provided by Rotem. Initially they were imported from south korea then afterwards they were manufactured at Bengluru by BMEL through a technology transfer agreement. Similarly for the second phase the coaches were provided by Bombardier. Initially they were imported from Görlitz Germany and Swedan. Then they were manufactured in Bombardier's Baroda plant at Savli,GUJARAT.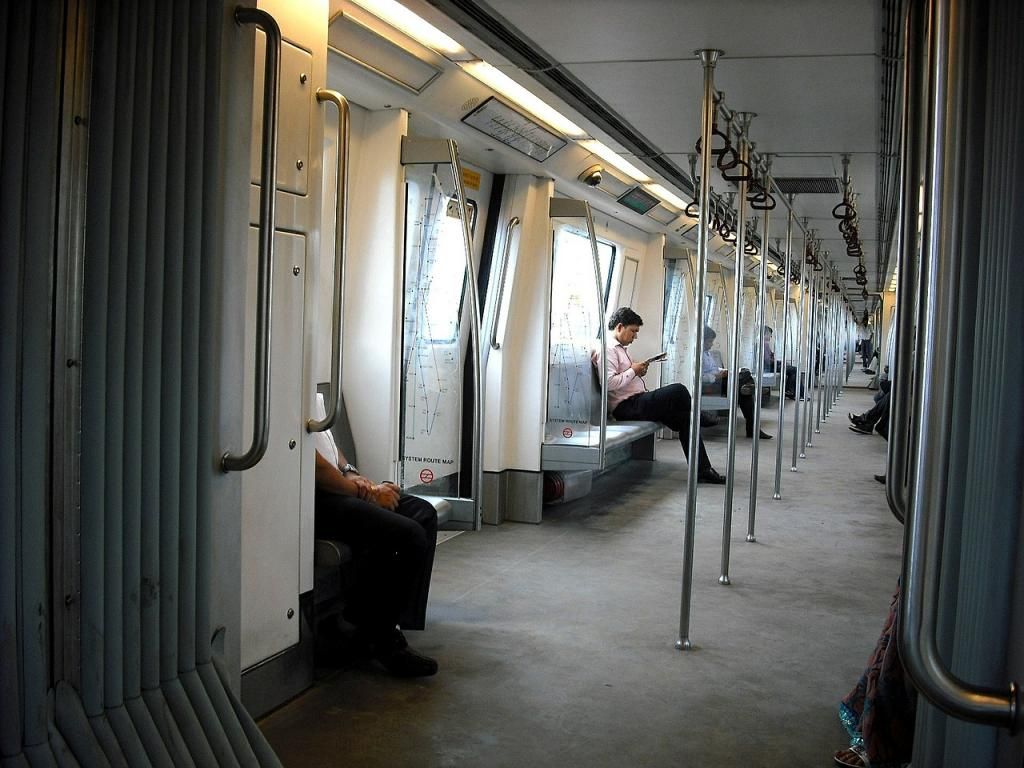 Interior of Coach
The fully Air conditioned coaches are equipped with CCTV, Mobile charging points, Automatically closing sliding doors, Microprocessor controlled regenerative breaks.
It works on three tracks : Elevated , On Ground and Underground. It runs on both Broad Guage and Standard guage Rolling stocks. These Rolling stocks are provided by Mitsubishi Rotem standard broadguage, CAF baesin standard guage, Bombardier Movia,Hyundai, MELCO and Mitshubishi Rotem broad guage.
The trains are usually of 4/6/8 coaches set according to the traffic found on various routes.
The energy which makes these train run as bullets is the magnificant overhead catenary providing output of 25KV and 50Hz Alternating Current.
Delhi metro Rail system is the first system which got certification from UN for reducing pollution of about 6,30,000 tonnes /Year
Construction of delhi metro started on 1 october 1998 in the Gujarat Plant. Total of four phases are to be constructed, at presnt as of January 2015 Two phases construction work is successfully completed and phase III and phas -IV are expected to be completed by the year 2016 and 2021 respectivly.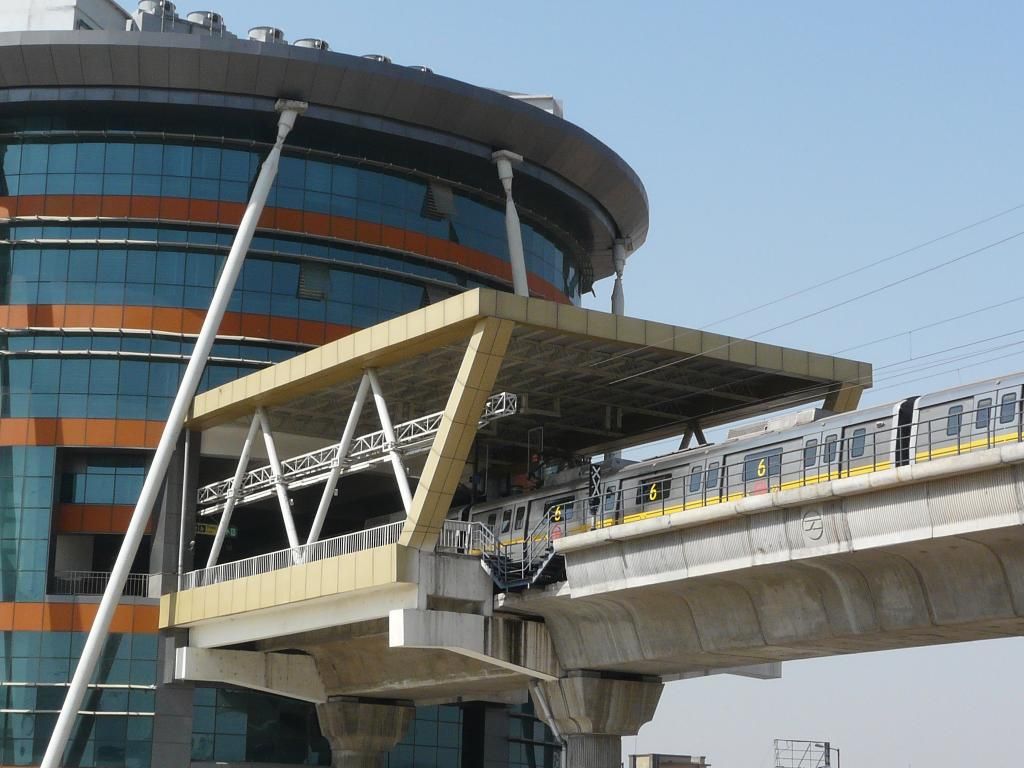 Delhi Metro Station
You will find total of six coloured lines connecting different stations and of it one is special express line to Airport. You shouldn't miss the ride into it.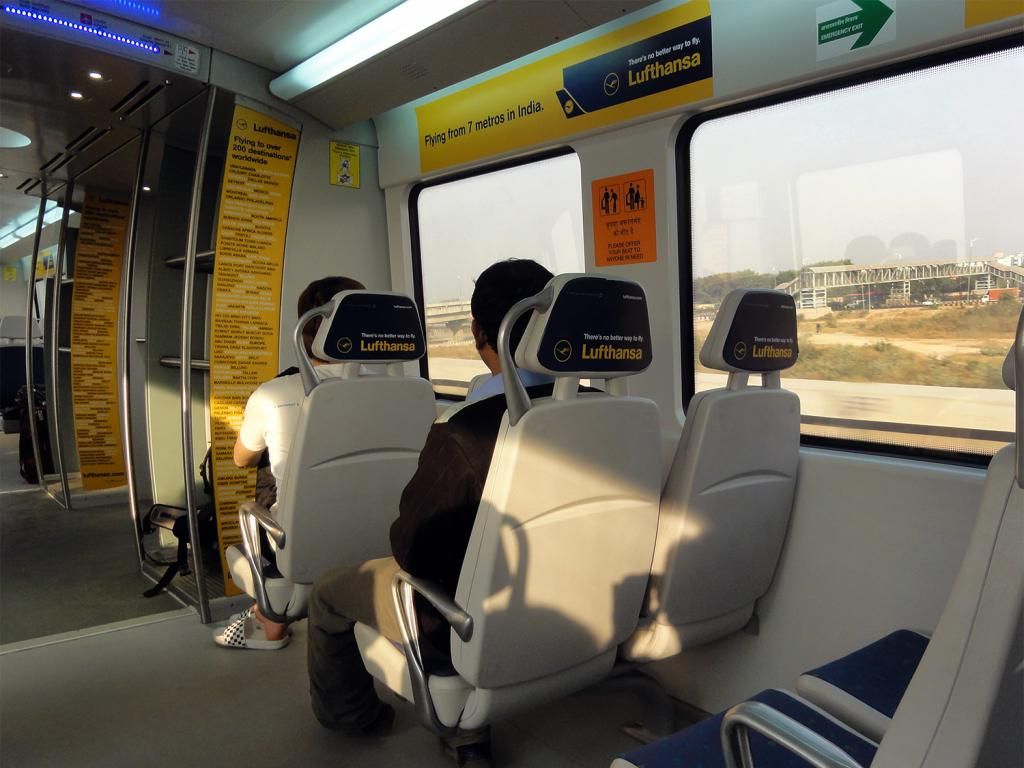 Interior of express train to Airport
Now some facts about revenue generation. You may be wondering the only source of income for delhi metro would be the tickets bought by customers. Then its not true. Apart from it the advertisers and film producers are major source of income.
Delhi metro provides its trains on lease to film  producers charging Rs 1 lakh/hr.
For visiting and roaming Delhi I think you should use metro. Special tourist one day smart cards are availabe which offer you unlimited travelling for a day.
For more information please visit the following websites: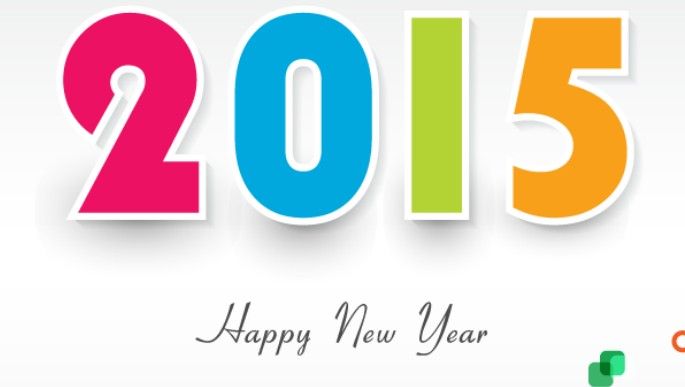 Mechanicalinfo Wishes you all a VERY PROSPEROUS AND SUCCESSFUL NEW YEAR 2015.