The Year 2022 has turned out to be a good year for the Electric vehicle sector. The performance has been improved, and more charging stations have arisen. Now all eyes are on 2023 in which customers expect more battery backup and a new electric car range. Automobile manufacturers also adhere to this expectation and are ready to launch their EVs.
Let us see the list of EVs to be launched in the U.S.A in 2023 in this article 
Chevrolet Blazer and Silverado
Hyundai Ioniq 6 
Mercedes Benz EQ SUV
Nissan Ariya
Toyota bZ4X
Also, we can see several newcomers to the EV automobile Industry. New cars from Newcomers are also arriving in 2023. Some of the most expected brands that launch their first EV vehicle is 
Fisker Ocean
Cadillac Lyriq 
Chevrolet Blazer and Silverado 
Blazer
Chevrolet Blazer is set to release in the summer of 2023. This EV is estimated to reach 320 miles on its full charge. A warranty of 8 years for this battery is provided and it is 1,00,000 miles. This EV would reach 0 to 60 km/hr in 4 seconds. It has 2 levels of charging one is 120 Volts and 240 Volts. 
The cost would be estimated at around $44,995 to $ 67,990. It comes with automatic tech features which will be displayed on 11 inch Driver screen and a 17.7-inch display screen.  
Silverado
The Hot truck EV from Chevrolet is going to launch in 2023. This giant truck will give 400 miles on its full charge. It will reach 0 to 60 km/hr in 4.5 seconds. This truck has 2 charging levels of 120 Volts and 240 Volts. 
It comes with Extra load features, an aerodynamic design, with large 24-inch aluminum wheels. This truck can hold up to 10 inches and 10 ft. 
Hyundai Ioniq 6
Hyundai Ioniq 5 has been a sensation in Hyundai's car history. Now Hyundai is upgrading its next EV release Ioniq 6. It comes with a bucket of features. This car will attain a speed of 0 to 100 in 5.1 secs. It can charge from 10% to 80% within 18 minutes with the help of ultra-fast charging. This EV covers 614 km on its full charge. It comes in two ranges, one is long range suitable for better performance with a battery capacity of 77.4 kWh, and a standard range suitable for better efficiency with a battery capacity of 53 kWh. 
EV was well crafted with a curvy finish, along with pixels light, DSM dashboard, and IFS. 
This EV will hit the market in late 2023
Mercedes Benz EQ SUV
The luxurious manufacturer is also expected to release its EV Mercedes Benz EQ SUV in 2023. This time it comes in a form of an SUV which included next-gen tech features in the interior as well as the exterior. 
It has level 1 and level 2 chargers for charging at homes. Level 2 charger will be suitable for night charging of 12 hours in which it attains 10% to 100%. Also, DC fast charging facility is available. It comes with completely interactive MBUX technology. This EV would cost around INR 2 crores.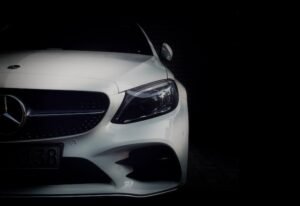 Nissan Ariya 
Nissan also comes with their SUV to be launched in early 2023. It was ready to launch its four variants of Ariya. Venture+, Engage, Engage e-4orce, Engage+ e-4orce. Whereas it would deliver 304 miles, 216 miles, 205, and 270 miles. Another 4 sets of variants are Evolve+, Evolve+ e4orce, Empower+, and Platinum+. 
These EVs would cost around $50,000 to $60,000. It comes with different color variants that the user has a wide range of choices to choose from. 
Toyota bZ4X
Another SUV leader in the market Toyota is launching its premium EV SUV bZ4X. It contains a Lithium-ion battery of 71.4 kWh. For level 2 charging it would take about 9.5 hours. In the case of DC fast charging, it would reach 0 to 80% in 30 minutes. 
It would deliver 228 miles on Full wheel drive and 252 miles on Front wheel drive. We can expect its launch in early 2023. It comes with a new tech called Toyota sense 3.0 which was specifically designed for Toyota cars. 
Fisker Ocean
Fisker was a newcomer to the electric vehicle industry. Their first launch is their Fisker Ocean. A completely premium car with premium features. It has a sunroof that brilliantly captures the sunlight to produce energy for the EV battery. Fisker comes in four variants namely Extreme, Ultra, Sport, and One. The cost varies from $37,499 to $68,999. 
All the cars would deliver around 340 to 350 miles. Soon the cars will be displayed in early 2023. 
Cadillac Lyriq
Another new manufacturer launches its premium-designed Cadillac Lyriq. It will deliver 52 miles on one hour of charging at a level 2 charger. Also, it would deliver 76 miles on 10 minutes of charging at a DC fast charger. It can deliver 312 miles on its full charge. 
The cost would be $62,990 and the launch will be in mid-2023. You would need to pre-order to avail of this car. 
Apart from this, the major EV releases are 
Chevrolet's  Equinox
Tesla's Roadster
Kia's Niro
Jeep's Recon
Honda's Prologue and 
BMW's i5
These are the major electric cars that are expected to launch in 2023. Let us take a ledge to reduce carbon emissions by using EV vehicles. 
1. To know more about Hyundai Iqoniq click on the below video.
2. To know more about Nissa's Ariya click on the below video
3. To know more about Fisker's Ocean then click on the below video