The Australian car market has a lot of EV models for their present sales. Australian Government has backed up the automobile industry by providing funds and incentives to increase the number of EVs on the roads. Market leaders like Audi, BMW, Hyundai have stepped their footprints into EV sales. They have powerful Electric cars lineups for launching in Australia in 2022. 
Electric cars in Australia in 2022
Some of the notable EVs releasing in 2022 are 
Hyundai's Ionic 6 sedan and Ionic 5N Hot hatch
Kia's EV6 GT and New Gen Niro
Nissan Ariya SUV
Cupra's Born hatch
Mini's Next-Gen Electric Hatch
Hyundai Ioniq 6 sedan 
Hyundai Ioniq 6 Sedan is a classy, electrically furnished, and fully electric vehicle. It was built on the Prophecy concept with new E- GMP architecture. Ioniq 6 will provide a range of 435 miles on its full charge. Hyundai stated its interior as a smart living space. 
Ioniq 5N hot hatch will provide 267 miles for all-wheel drive and 280 miles for rear-wheel drive. You can charge your car up to 80% within an hour using a fast charger. You can charge your car up to 80% within 20 minutes within 20 minutes using an ultra-fast charger. 
Kia EV6 GT and New Gen Niro 
Kia's EV6 GT is also built on the E-GMP platform. It can able to provide an average range of 328 miles in its full charge. You can charge your car from 10-80% within 18 minutes using the 350 kWh charger. 
Kia's Niro will launch all its three variants, Hybrid, plug-in hybrid, and Full electric in late 2022. It has the power to give a range of 310 miles with a battery capacity of 64 kWh. It is expected that it should include all advanced safety features like blind-spot monitoring, rear cross-traffic alert, etc…
Nissan Ariya SUV
Nissan Ariya SUV is the upcoming EV crossover that connects the latest technologies to its design. It comes with two variants offering a 178 kW motor with 300N torque and a 290 kW motor with 600N torque. 178 kW motor offers a range of 379 miles. On the other hand, 290kW motor offers 360 miles.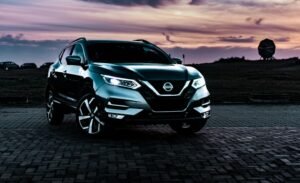 Cupra Born Hatch 
Volkswagen group's sporty division Cupra is going to make its debut in Australia through Born Hatch. It comes with three battery variants, 58 kWh and 77 kWh battery capacity and 45 kWh in its base model. Depending upon the battery it can provide a range of 211 miles to 341 miles. 
BMW iX and I4
BMW is launching its iX and i4 variant in Australia in 2022. iX 40 will provide a range of 262 miles. While iX sport 50 will provide a range of up to 379 miles. I4 will deliver a range of 366 miles. You can charge your i4 up to 150 kW and your iX up to 200 kW
Other EV manufacturers expected to release EVs in Australia in 2022 are 
BYD ( Warren Buffet-backed Brand) is planning to launch EA1 Hatch and Yuvan Plus SUV
Audi is launching the E-Tron GT sedan and Q4 E-Tron SUV in 2022
Hyundai's division genesis is planning to launch electrified GV70 and GV80
Japan's luxury car manufacturer Lexus is making EV debut with UX300e
Mercedez Benz is launching EQS, EQB, and EQE sedan in 2022 in Australia. 
MG manufacturer expects to launch its ZS EV update in 2022. 
BMW's Mini is planning to launch its Next-Gen Mini Electric
Renault is desired to launch New Kangoo in 2022
Tesla world EV leader is planning to launch Model Y SUV and Cybertruck. 
Look for: Electric cars to be launched in the U.K in 2022. Click Here
Look more about Hyundai Ioniq 6 Sedan
2. Look more about Nissan Ariya SUV
3. Look more about Cupra Born hatch